At The Breast Center at Montefiore Nyack Hospital, we offer multidisciplinary breast cancer consultation that incorporates surgery, medical oncology and radiation oncology input and recommendations into a single visit. This allows patients to get consensus opinions and recommendations for treatment from our board-certified specialists so they can feel more confident that they've explored all their options.
Our breast surgeons and breast surgical oncologists offer comprehensive consultations to those considering surgery to treat everything from benign breast concerns to diagnosed malignancies. Consultations include a detailed medical history, a physical exam and discussion about which surgical options are best for you. All our surgeons are trained in oncoplastic surgery: coordinated breast cancer surgery by breast oncologic surgeons and plastic surgeons. Our surgical teams use the latest oncologic and reconstruction techniques for the best possible clinical and cosmetic outcomes.
Scar-Minimizing Surgery

Breast cancer is typically a highly treatable disease, so we strive to minimize surgical effects and scars as much as possible. With a Hidden ScarTM approach, your surgeon will place your incision in a location that's hard to see so the scar isn't visible when your incision heals. As a result, you'll have little to no visible reminder of the surgery or your cancer.
Sunny D. Mitchell, MD, Medical Director of The Breast Center at Montefiore Nyack Hospital, is a certified Hidden Scar breast surgeon, and she teaches other physicians how to use this technique. "We're able to minimize and hide the surgery scars by simply taking advantage of anatomy, so women don't have a daily reminder that they've had breast surgery," says Dr. Mitchell.
"Women's surgical scars can affect many aspects of their lives," Dr. Mitchell continues, "including their sexuality, their feelings of self-consciousness with their partner and their ability to feel comfortable in their clothing."
A study by Dr. Mitchell and others published in BMC Cancer found that 74% of breast cancer patients who had a lumpectomy and 86% of those who had a mastectomy reported that their scars had a negative impact on their daily lives.1
1 Gass, J., Mitchell, S. & Hanna, M. How do breast cancer surgery scars impact survivorship? Findings from a nationwide survey in the United States. BMC Cancer 19, 342 (2019).
Oncoplastic Mastectomy
Dr. Mitchell is also an expert in nipple-sparing mastectomy and in oncoplastic surgery, which combines removing the breast cancer with plastic surgery techniques. When performing a mastectomy, Dr. Mitchell works alongside a plastic surgeon who performs immediate reconstruction with an implant or a woman's own tissue. In most cases, this eliminates the need for the patient to return for a second procedure to reconstruct the breast.
Oncoplastic breast surgery not only enables patients to move past their cancer diagnosis psychologically and emotionally, but it's also effective. Research shows that patients who have this type of surgery don't have a higher risk of cancer recurrence than those who have traditional surgery.
Thanks to breakthroughs in medical research, people treated for cancer are living longer than ever. At Montefiore Nyack Hospital, researchers conduct clinical trials to identify new ways to prevent, detect or treat breast cancer. They also look for ways to improve patients' quality of life. Researchers test new drugs, surgical procedures and devices, as well as new ways to use existing treatments, to answer questions about their safety, benefits and side effects.
If you participate in a clinical trial, you might receive a new treatment and your quality of life and/or medical outcome might improve as a result. By participating in a clinical trial you'll help improve the care of future patients.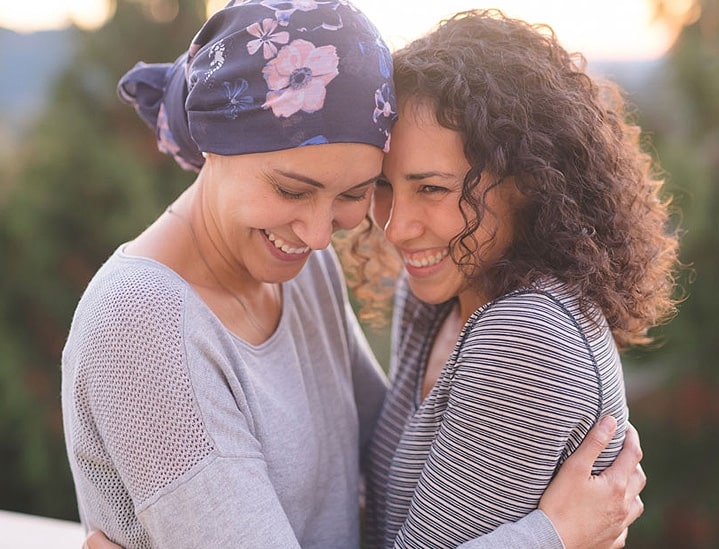 More Information
Imaging appointments or information
Surgical or Genetic appointments or information