Simple things—a card, flowers or a small gift—show a hospitalized friend or loved one that you're thinking of them and wishing them well. Our gift shop is currently open Monday through Friday, 11:30 am to 4:30 pm. (Holiday hours as posted.) Located in the main corridor near the visitor elevators, our gift shop offers a wide variety of quality merchandise to help brighten the days of our patients: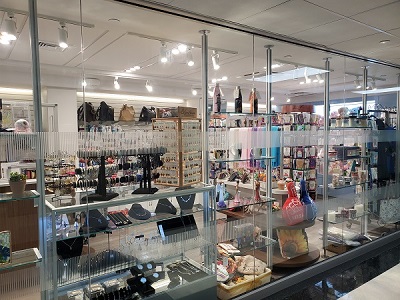 Get-well gifts 
Gifts for new babies and parents 
Inspirational gifts 
Seasonal gifts 
Jewelry, handbags, scarves and accessories 
Flowers and balloons
Candy and cold beverages 
Newspapers, magazines and greeting cards 
Home decor, frames and candles 
Children's toys, teddy bears and crafts  
Spa robes and lotions 
Can't Visit in Person?
Telephone orders are gladly accepted for merchandise that's in stock. To place an order or for more information, call the gift shop at 845-348-2210. You can also send an email to giftshop@montefiorenyack.org.  
Volunteer at the Gift Shop!
The Montefiore Nyack Hospital gift shop is seeking energetic individuals to volunteer their time and talents in a fast-paced and fun environment. Call 845-348-2181 for more information about joining our team.