The FJ Borelli Family Emergency Center at Montefiore Nyack Hospital is staffed 24/7 with physicians, physician assistants and nurse practitioners who are experts in a range of emergency specialties. The team is lead by: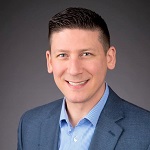 William Greenhut, DO, MPH, FACEP, Medical Director of Emergency Medicine
Dr. William Greenhut is the Medical Director of Emergency Services at Montefiore Nyack Hospital and currently chairs the Montefiore Nyack Hospital Sepsis committee. He brings experience and leadership to these positions, which he developed as an adjunct clinical assistant professor of emergency medicine for Touro College of Osteopathic Medicine, medical director for numerous EMS agencies, and as chief resident at the Lehigh Valley Health Network emergency medicine residency. Dr. Greenhut earned his degree from the Philadelphia College of Osteopathic Medicine in 2008 and completed his training in emergency medicine at Lehigh Valley Health Network in 2012.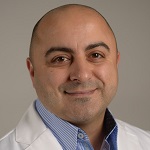 Jamil F. Rizqalla, DO, FACEP, Associate Medical Director of Emergency Medicine
Dr. Rizqalla is a board-certified Emergency Medicine physician and has been practicing in the Montefiore Nyack Hospital Emergency Department since 2007.  Dr. Rizqalla became a Diplomate of the American Board of Emergency Medicine (ABEM) in 2009. In 2011, he became a Fellow of the American College of Emergency Physicians, as well as a Fellow of the Academy of Wilderness Medicine. Dr. Rizqalla completed his emergency medicine training at Sparrow Regional Trauma Center on the Michigan State University Campus in East Lansing, Michigan. Prior to completing his residency in 2007, Dr. Rizqalla received his medical doctorate from the Michigan State University College of Osteopathic Medicine. Dr. Rizqalla has an extensive experience in emergency and trauma medicine. In addition to serving as a member of Trauma Committee at Montefiore Nyack Hospital, he has served in many prior administrative roles within his medical practice, Emergency Medical Associates.